PMC Engineering's VersaLine VL2000 Series
Published by Holly Hamric – February 14, 2017
Categories:
The PMC VersaLine® VL2000 Series submersible level transmitters are specifically designed for use in wastewater, pump/lift station applications. The ceramic sensing element provides a rugged flush open face design which avoids clogging or sludge build up from the materials often encountered in wastewater.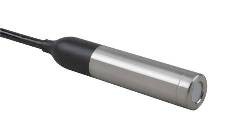 The stainless steel construction will satisfy most applications, but an option of Titanium is available where the chemical environments dictate. The standard polyurethane vented cable is molded to the transmitter providing the highest integrity waterproof assembly well proven in thousands of installations worldwide. FEP cable is available as an alternate for harsh environments. A feature of the VL2000 Series is full scale ranges as low as 10" WC.
Contact us for more information.