PMC Engineering's Patented Flush-Mount Pressure Transmitter
Published by Holly Hamric – August 10, 2017
Categories:
PMC Electronic Pressure Transmitters accurately measure pressures, levels, and vacuum ranges in processes where clogging of the diaphragm face is a problem. The small diameter (1½") of the transmitter permits installation flush with the inside wall of pipes 3" in diameter or larger. This feature avoids the usual pocketing problems encountered with conventional flange-mounted and recessed-diaphragm transmitters. The capacitance sensor handles overloads of up to 10 times nominal range.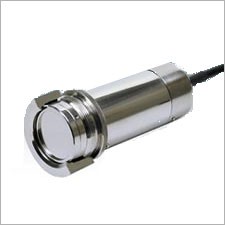 Click here to view more information