Xplore Technologies Rugged Tablets
Currently, TALON Technical Sales carries a variety of Xplore Technologies Rugged Tablets for Arkansas, Louisiana, Texas, and Oklahoma including:
XSLATE B10: Ultra Rugged Tablet PC
XC6 DMSR Ultra Rugged Tablet PC
Motion F5m Rugged, Field Ready Tablet PC
TALON Technical Sales is pleased to be an authorized reseller of Xplore Technologies' rugged, industrial grade tablets. Xplore Technologies Corp., maker of the most rugged tablets on Earth including motion rugged tablets, has been in the business of developing, integrating, and marketing industrial grade rugged tablets for our customers in the Energy, Utilities, Manufacturing and Distribution, Public Safety, Field Services, Transportation, and Military sectors for over 15 years.
Xplore Tablets use the most powerful and modern processors and components and are tested more vigorously for shock, thermal, vibration, impact, ingress and emissions than any other PC in the industry.
Xplore's products enable the extension of traditional computing systems to a range of field and on-site personnel, regardless of location or environment.
Xplore's rugged PC tablet's are also commonly referred to as:
industrial grade tablets
rugged field tablets
industrial PC tablets
Xplore tablets
---
XSLATE
B10: Ultra Rugged Tablet PC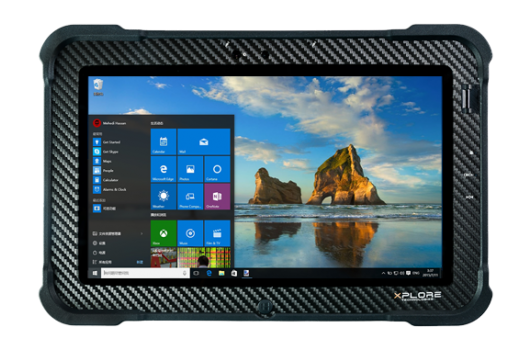 B10: The Lightweight, Powerful, and Supremely Rugged XSLATE B10 Windows® 7/8.1/10 tablet
Click to Request Additional Information
---
XC6 DMSR Ultra Rugged Tablet PC
XC6 DMSR: The Sunlight Readable and Ultra Rugged XC6 DMSR Windows® 7/8.1/10 tablet
Click to Request Additional Information
---
Motion F5m Rugged, Field Ready Tablet PC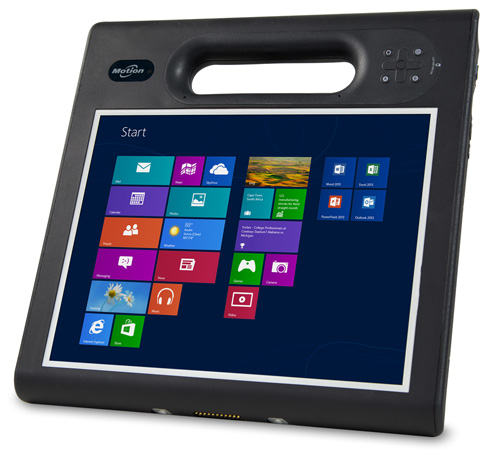 Motion F5m Rugged, Field Ready Tablet PC (Motion Rugged Tablet)
Click to Request Additional Information
---