Diagnostic Equipment
TALON is proud to offer a wide range of diagnostic equipment and metrology grade sensors. Equipment includes thermocouple calibrators, humidity calibrators, load frames, reference shakers, and handheld vibration and temperature instruments for machinery health monitoring. Products are NIST certified. TALON Technical Sales proudly distributes high-quality diagnostic equipment from Kahn, Wilcoxon, and Tovey Engineering. TALON chooses its partners in the interest of quality and dependability, so we can work with our clients to ensure the best products and the most efficient service. Diagnostic equipment is most commonly used in applications in the following industries:
Oil & Gas
Petrochemical & Refining
Water & Wastewater
Utility
Pharmaceutical
Research & Development
Engineering
Subsea
OEMs
End Users
Systems Integrators
Contact a TALON specialist about your applications and requirements, we will be able to pair you with the perfect diagnostic equipment for your project. We serve the following states: Texas, Arkansas, Louisiana, Oklahoma.
For over two decades, TALON has been working with clients and manufacturers in these specific fields and industries. Time and again, our sales and technical staff have a knack for matching our clients with the right products. Contact us today and we will happily answer any questions you may have while helping you find an efficient solution for your project.
---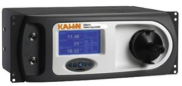 Kahn Optisure Optical Hygrometer
Dewpoints from -76°F to +104°F
Fundamental method of dewpoint measurement
Accuracy to ± 0.18°F
Internal and remote sensor options
Dynamic Contamination Correction (DCC)
4-20mA, 0-20mA, and 0-1 VDC outputs
USB, MODBUS RTU digital outputs
---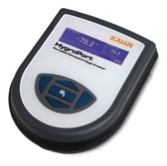 Kahn HygroPort Portable Hygrometer
Dewpoints from -148°F to +68°F
Rugged thermoplastic case; NEMA 4 rated
Digital display, user selectable ranges and units
Fast-responding internal sensor
Second process input channel (4-20 mA) for external transmitters
Internal data logging facility (log up to 320,000 points)
Bluetooth wireless interface to application software
1/8" NPT inlet and outlet gas connections; stainless steel gas wetted parts
20 micron stainless steel sintered disk filter in the inlet port
Pressure and temperature compensation capabilities
---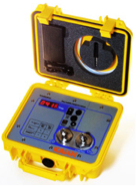 Kahn Easidew Portable Hygrometer
Dewpoints from -148°F to +68°F
Accuracy to ±3.6°F
Pressures to 5000 PSIG
°F display
Integrated sample system
NEMA 4 enclosure
---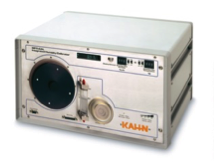 Kahn Opti-Cal Humidity Calibrator
Stand-alone calibrator for relative humidity (RH) sensors providing humidity and temperature profiling with a built-in, NIST traceable optical reference hygrometer.
Perform RH sensor calibration in-house
Simple and easy to use
Fully self-contained system
Digital control of temperature and relative humidity
Range 10% to 90% RH over 10° to 50°C chamber temperatures
Integrated precision reference hygrometer
Best measurement capability <2% of reading
---

Wilcoxon offers a variety of handheld equipment for condition monitoring capabilities either  acceleration or vibration. The affordable and rugged units are easy to use and designed for usability in harsh plant environments.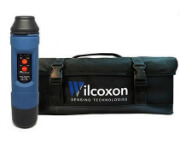 The REF2500 handheld shaker quickly and easily checks operation and set-up of accelerometers and velocity sensors in the field.
---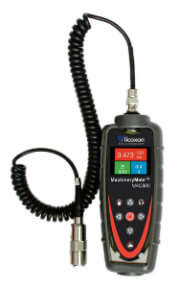 MachineryMate's simple meters record, analyze and display vibration signals for quick and reliable machinery health monitoring.
---

Tovey Engineering is a well known manufacturer of highly accurate reference secondary standard load cells and calibration systems. Tovey CS metrology grade load cells achieve ASTM E74 lower load limits of less than 10% of range. Tovey automated transfer standard force calibration systems achieve the lowest uncertainties of any competitive systems, closely approximating results from deadweight calibrators. Tovey has improved load cell and system performance over the years by following a program of continuous engineering innovation for each element of the manufacturing and testing processes. A reputation for superior product quality has also been regularly confirmed through customer comparison tests.