About Us
TALON Technical Sales was opened by Scott Leidolf on March 1, 1990 representing technical product lines in the areas of physical measurement sensors and instrumentation.  Products include Temperature, Pressure, Flow, Torque, Vibration, Load, Position, Moisture, and Current Sensors, Signal Conditioners, as well as Indicators, Data Acquisition Hardware and Software, and Specialty Items for Hazardous Areas.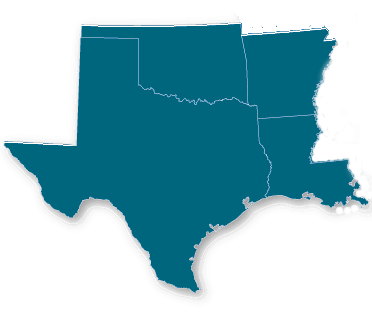 TALON proviceds services in Texas, Arkansas, Louisiana, and Oklahoma and across the United Sates as well. 
TALON serves a variety of industries including oil & gas, petrochemical & refining, water & wastewater, utility, food & pharmaceutical, research and development companies, engineering firms, OEM's and end users as well as systems integrators.
TALON offers over 75 years of combined experience in Industrial Instrumentation Sales with 40 years in the Manufacturers Representative Arena. Product expertise includes: major physical measurement devices, signal conditioning, indication, control hardware, data acquisition, PC based hardware and software, fiber optic systems, power conditioning/UPS Systems.
TALON's goal is to provide our customers with solutions to their measurement challenges using reliable, state-of-the-art products with strong application oriented sales and factory support. Further, TALON has a corporate goal to handle a limited stable of manufacturers so as to be technically proficient with each of the product line technologies, providing valuable assistance to our customer base.
---
TALON Personnel:
Angela Hamric - Accounting / Administrative Manager
Holly Hamric - Inside Sales Representative   
Ross Brown - Senior Outside Sales Representative covering Oklahoma,  Arkansas, and North Texas
Richard Robertson - Outside Sales Representative covering South, Central, and East Houston.